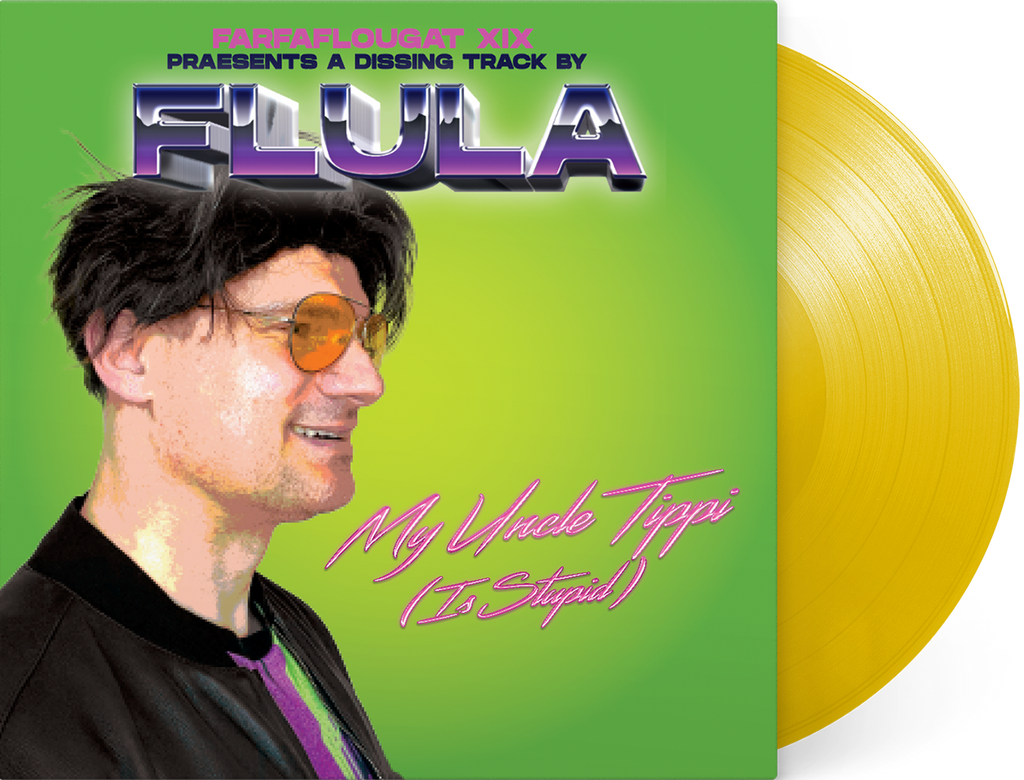 Flula's Smash Hit 7" Vinyl!
$ 9.95
Flula's "Smashes Hit" on Vinyl!!
If you do enjoy the HIT SITCOM Flula Makes Five then this is a Gifting for you: The wunderbar Hit Song "My Uncle Tippi" on 7" Vinyl oh yes!

What you do receives with this wunderbar Item:
* A-Side of "My Uncle Tippi (Is Stupid)"

* B-Side of the Flula Makes Five Theme Song!
* Beautiful Pee-Pee Yellow Vinyl! 
* A Mood Improve when listening to these Beautyful Tunes!
Purchase IMMEDIATE and enjoy it this Dope Album!